Recognised for the excellence of our hat expertise for more than thirty-five years, we pour the love for our profession into your projects.
For the love of technique
Although hat making is a singular concept, the skills present in the workshop are multiple. We are thus able to make all types of headgear, whatever the material (felt, leather, straw, sisal, fur, etc.) and whatever the technique employed (cut and sew, shaping, etc.).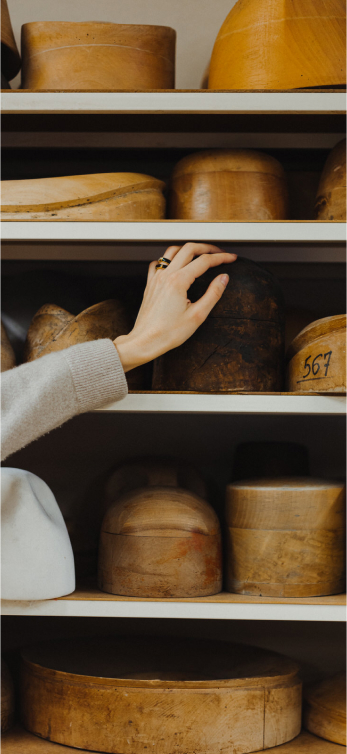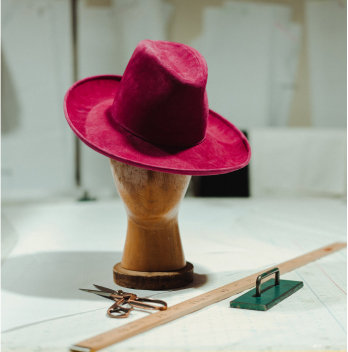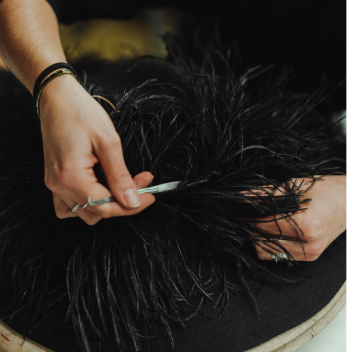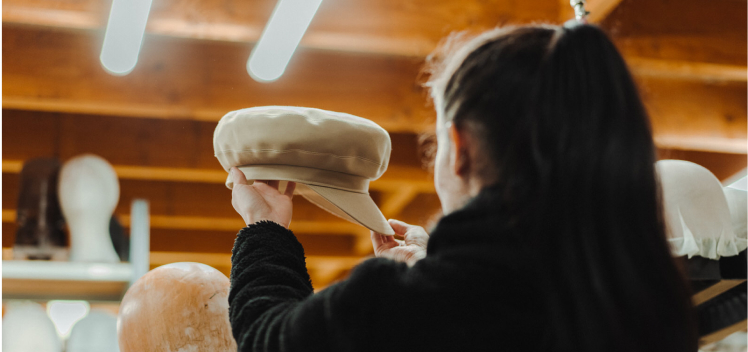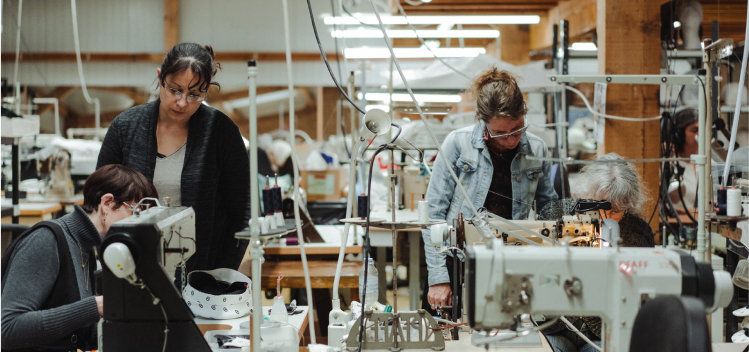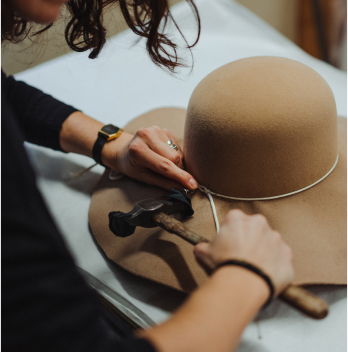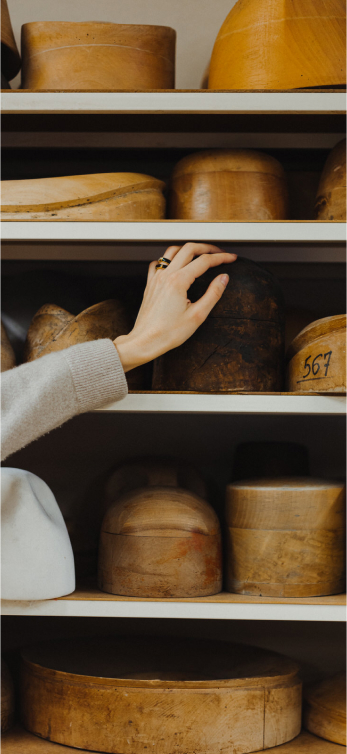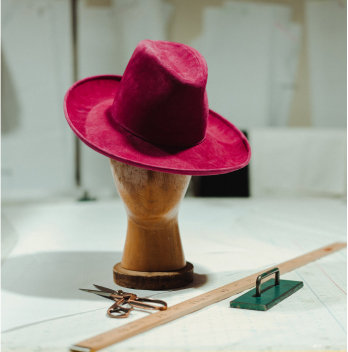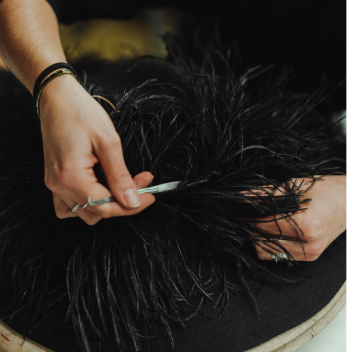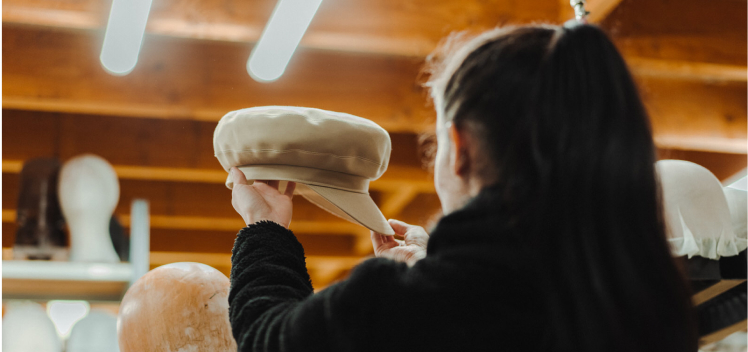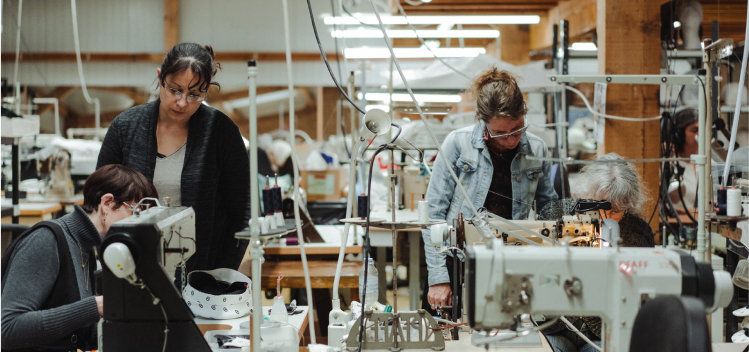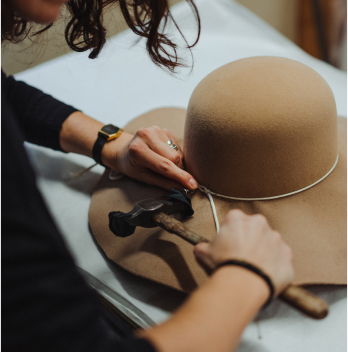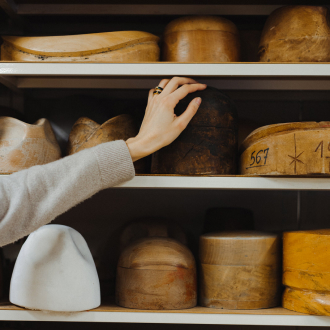 We put our thirty-five years of experience (and archives) at the disposal of your projects.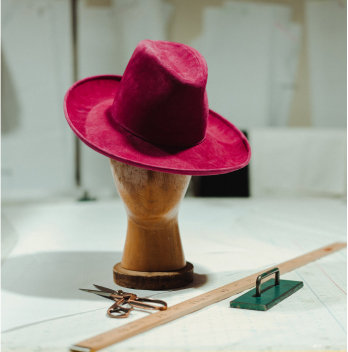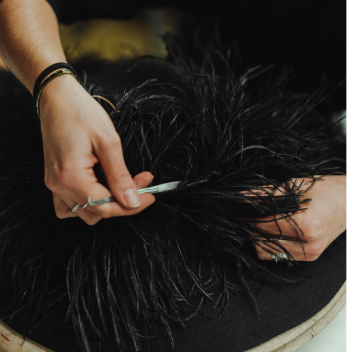 Each piece that leaves the workshop is meticulously inspected by Andrea.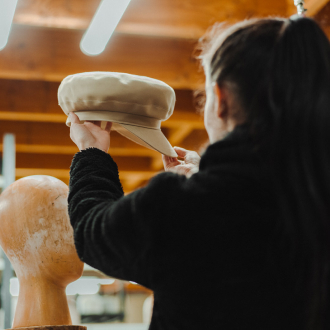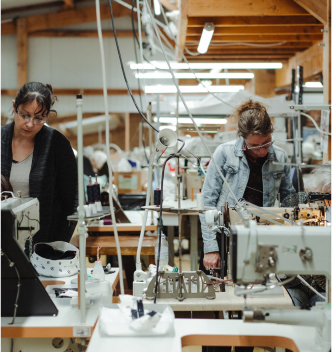 Transmission is at the heart of the workshop. Each new recruit goes through six initial months dedicated to mastering the art of excellence in hat making. We then reinforce this knowledge through dedicated highlights for internal knowledge sharing.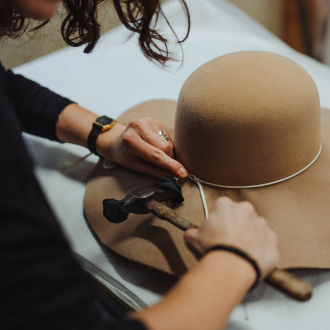 Chéri Bibi in

a few words:
We produce all types of headgear in small and medium-sized collections.
We work with the biggest players in the luxury and Made in France sectors.
We design hats that are faithful to your creative vision, thanks to a responsive design department.
We are renowned for our responsiveness and speed of execution.
We offer you thirty years of archives, shapes and patterns.
Our milliners are trained to design a hat from A to Z independently.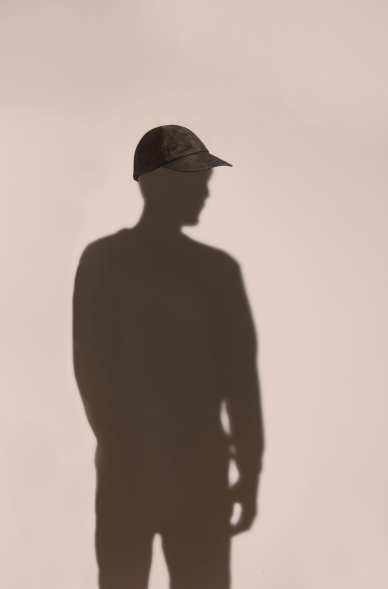 AS CLOSE AS POSSIBLE
TO YOUR NEEDS
Specialists in cut and sew, we assist our clients in the production of various types of "casual" models for men and women in small and medium-sized collections: sailor's cap, baseball cap, beret, bob, chapka, to name but a few. Simple in appearance, we combine these urban models with premium and complex materials such as sequin, silk, velvet, or even woolly hide, leather, synthetic fur, etc.
At the same time, we are able to produce exceptional pieces, which we refer to as "iconic", which are paraded during Fashion Week. Pieces with complex constructions and a high level of detail, which require a certain amount of development time to progress from the drawing to the hat, are created in collaboration with our prototype designer Mélissa.
Our expertise,
bridging tradition and modernity
With Chéri Bibi, we are committed to safeguarding the old techniques, without becoming "old hat" and remaining in the past. Over the years, we have conserved machines that have now become rare, while at the same time undergoing continual modernisation.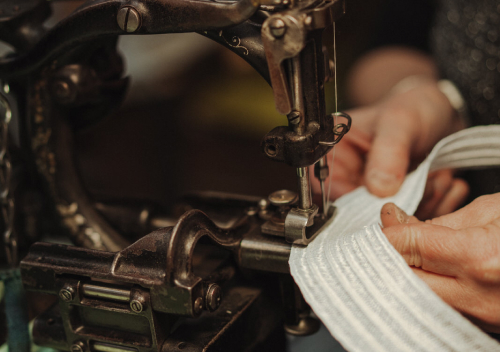 Dating back to the beginning of the twentieth century, this is the oldest machine in the workshop.
This Willcox & Gibbs chain stitch machine is used to sew thin straw (or other material) together in a continuous process to give it the desired shape. A hat is started by sewing the button in a round or oval shape, depending on the shape of the desired crown, and then sewing a spiral seam by overlapping the straw strands. The reel, which is placed on the side of the machine, allows the straw to be unwound during the working process.
It is a meticulous skill, the key to which is held by very few people in France.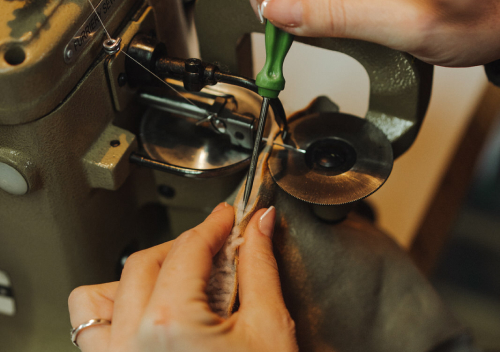 The fur machine allows pieces of woolly hide, leather, synthetic fur, etc. to be joined together almost invisibly by means of Bourdon stitching. It is a very useful machine for making chapkas and other fur items.